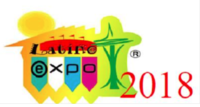 Here is a partial list of our kid-friendly activities scheduled for Latino Expo 2018. Aquí tiene una lista de actividades «niño-amables» de Latino Expo 2018.
FREE ADMISSION / ENTRADA GRATIS
Arts & Crafts / Artes y Artesanias
Free Health Check-Ups / Chequeos Médicos Gratuitos
South Snohomish County & Health
60-minute worker Safety Training for Construction, Landscape, Warehouse, and Manufacturing
60 minutos de clases y entrenamiento para seguridad del trabajador en: Construcción, Jardinerïa, Almacén y Fabricación
Local Vendors / Presentacion de Negocios Locales
Raffles and Talent Show / Rifas y Concurso de Talento
Live Entertainment / Entretenamiento en Vivo
Latin American Cuisine / Comida Latinoamericana
Children's Regional Dress Contest / Concurso de Trajes Regionales de Niños
Childcare and Entertainment Area / Zona de Cuidado y Entretenimiento de Niños
Beginning at noon. Comenzando al medio día.