We have added a discussion forum; follow this link in the top menu.
Hemos agregado un foro para discusiones; siga este enlace en el menú superior.
Info actualizada en español
Anuncios y comentarios
Announcements and comments
Agregado por los miembros. Added by our members.

Marisol Bejarano
19-Oct-2021
Currently working on LETI projects for the Fall and planning for next year!
Irina Korchemnaya
19-Oct-2021

During 2021, LETI has arranged vaccinations for over 1,400 persons. En 2021, LETI ha arreglado vacunas para mas de 1.400 personas.
Irina Korchemnaya
30-Jun-2021

"Help Me Grow, WA" is conducting a survey on community needs in the state. You can help. Click the following link.
thevidaagency.qualtrics.com
En las noticias • In the news

Esta semana (12 nov) tendremos el tema de Comidas a Precios Módicos para La
... Continues...
¡Gracias! Thank you!
Del corazón agradecemos a los trabajadores agrícolas que continuaron su trabajos mientras que nosotros nos quedamos en la seguridad de la casa. From the bottom of our hearts we thank the farm workers who have stayed at work while many of us stayed safe at home. Video:
Español
•
English
Click for information • Haz click para información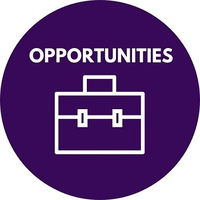 Lista sencillo de anuncios de empleadores. Simple list of employers's announcements.
A Special Thanks To All Of Our Sponsor/Partners
LETI-related directory of Spanish-friendly firms. Directorio comercial orientado a la comunidad latina.
Free listing with sponsorship • Listado grátis con patrocinio.