Latino Educational Training Institute
Since 1998: Information • Education • Training • Leadership

Welcome!
LETI is dedicated to strengthening relationships between Latinos and the wider community. We provide an array of services to that purpose. We also sponsor community events in and around our Lynnwood headquarters, including our annual Latino Expo; health fairs, workshops and other personal and family development activities.

Our mission is to facilitate the personal and financial success of Spanish-speaking and bilingual persons and inspire Latino youth to pursue their dreams and become leaders in their communities. LETI strives to support family success and wellbeing through education, cultural awareness, and social responsibility.

We all face the need to have a good life every day. We all experience a desire to conquer what may seem to be an impossible challenge. What defines us is how willing we are to do what must be done so we may be where we want to be. There always is a new way to make ourselves better than ever. LETI''s aim in all that we do is to develop a future of hope, lifelong achievement, self-realization and well-being among all Latinos.
!Bienvenido!
LETI se dedica a fortalecer las relaciones entre los latinos y la comunidad en general. Brindamos una variedad de servicios para ese propósito. También patrocinamos eventos comunitarios en y alrededor de nuestra sede de Lynnwood, incluida nuestra Expo Latina anual; ferias de salud, talleres y otras actividades de desarrollo personal y familiar.

Nuestra misión es facilitar el éxito personal y financiero de las personas bilingües y de habla hispana e inspirar a los jóvenes latinos a perseguir sus sueños y convertirse en líderes en sus comunidades. LETI se esfuerza por apoyar el éxito y el bienestar familiar a través de la educación, la conciencia cultural y la responsabilidad social.

Todos enfrentamos la necesidad de tener una buena vida todos los días. Todos experimentamos el deseo de conquistar lo que puede parecer un desafío imposible. Lo que nos define es cuán dispuestos estamos a hacer lo que se debe hacer para que podamos estar donde queremos estar. Siempre hay una nueva forma de hacernos mejores que nunca. El objetivo de LETI en todo lo que hacemos es desarrollar un futuro de esperanza, logros para toda la vida, autorrealización y bienestar entre todos los latinos.
LETI's History • La Historia de LETI
LETI of Washington
6605 202nd Street SW
Suite 300
Lynnwood
,
WA
98036
(425)775-2688

Este sitio web está hecho completamente de electrones reciclados.
Support • Soporte
LETI is supported primarily by members of the community. We also appreciate grants and other support by cooperating non-profit organizations and generous business sponsors.
The first step in joining our efforts is to register as a member of this website. As a registered member you can post comments and communicate directly with other members. All program participants should register, so that they will receive important scheduling information.
El primer paso de apoyo es registrarse como miembro de este sitio. Como miembro Ud. puede agregar noticias y comunicar directamente con otros miembros. Todos participantes en nuestros programas deben registrarse para que reciban información como horarios y tareas.
Sponsor LETI or one of our programs with a donation in cash or in kind. We offer recognition of our valued sponsors prominently on this site and at public events. Contact our office Monday through Friday discuss the possibilities.

Patrocina o LETI o un programa específica con su regalo de efectivo o servicio. Reconocimos las contribuciones de nuestros patrocinadores en este sitio y durante eventos públicos. Contacte nuestra oficina de lunes a viernes para discutir las posibilidades.

Volunteers are the heart of LETI. They teach classes, organize events, serve as translators, guides and facilitators, create this website and much more. We invite your participation. Please write to us via the
Contacts
form or call us Monday through Friday.
Los voluntarios son el corazón de LETI. Enseñan, organizan, traducen, guian y facilitan, crean y mantienen este sitio y much mas. Les invitamos a participar. Favor de
escribirnos
o llamenos de lunes a viernes.
Management Team • Gerencia
Executive Director, Rosario Reyes
Associate Director, Tom Laing
Health and Wellness Coordinator, Marisol Bejarano
Website Host and Administration, Clark Internet
Board of Directors • Junta de Directores
Rosario Reyes
Founder and President
Rees Clark, Ph.D.
Vice-president and Director
Diana Morelli, Ph.D.
Director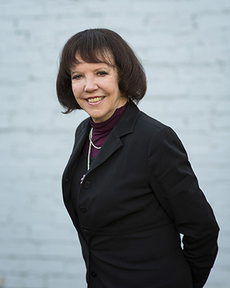 Mel Cossette
Director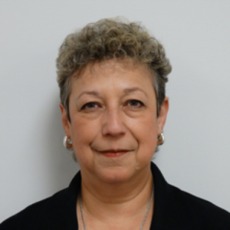 Giselle Zapata-Garcia
Director
Claire Peinado
Director
René Acevedo Rodriguez
Director
Sally Guzman
Director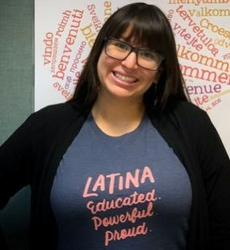 Team LETI
Program Staff
Marisol Bejarano
Health and Wellness Coordinator
Volunteers
Eliana Pesola
Communications Associate
Administrative Staff
Nelly Romero
Staff Assistant
Arlet Astorga
Staff Assistant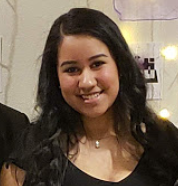 Irina Korchemnaya
Staff Writer
Tom Laing 3d
Asst. Executive Director, Accountant
We, the board of directors and the executive staff of LETI, reaffirm our values of inclusion, non-discrimination, and service to our clients and community members. We also reaffirm our commitment to work with, support and assist the Latino community regardless of immigration experience and status, nationality, socio-economic, race, ethnicity, sexual orientation, gender identity, and ability. Our offices and training center are safe spaces for anyone, free from the dangers of discrimination, bigotry, hate, and other forms of abuse.