¡Bienvenido! Gracias por su interés en LETI, y en nuestro programa de seguridad laboral, que se ha desarrollado con la ayuda del Departamento de Labor e Industria del Estado de Washington. Además de esa, LETI tiene muchos programas para personas y familias. Favor de revisar este sitio para aprender más.
Anuncios y comentarios
Announcements and comments
Agregado por los miembros. Added by our members. MÁS

This would be a good day to support LETI with an annual donation. Esto sería un buen día para apoyar a LETI con una donación anual. Click the link. Haz clic...
www.zeffy.com
Andres Koteles
19-Sep-2022
Thank you so much to the Northwest Washington Hispanic Chamber of Commerce for inviting us to the Fiestas Patrias in Ferndale! It was an honor to attend and we...

Marisol Bejarano
25-Feb-2022
Irina Korchemnaya
30-Jun-2021

Job Search Feature
30-Jun-2020
Job Opportunity: COVID Disease Intervention Specialist - Case and Contact Investigators
www.governmentjobs.com
Calendar Preview • Prevista del Calendario
News • Noticias
Falta poco tiempo para las Celebraciones Navideñas! No olivde estar preparado con su refuerza de COVID-19.
Haga planes para vacunarse a tiempo, no permite que sus planes se arruinen!
Queen Bee estara repartiendo kits gratis de
... Continues...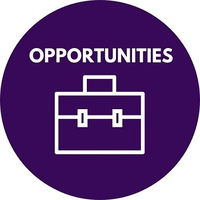 Lista sencillo de anuncios de empleadores. Simple list of employers's announcements.
A special thanks to our premier sponsors
LETI-related directory of Spanish-friendly firms. Directorio comercial orientado a la comunidad latina.
Free listing with sponsorship • Listado grátis con patrocinio.