Our community
Membership • Membresía
Conversations
Members' miscellaneous comments. Comentarios misceláneos de los miembros.
Comentarios agregados del sitio completo. Combined commentary from around the site.
Join us!
To become a member of the site, please click Join at the top of any page. A simple form will ask for a username and email address, which will be confidential and will be used only by LETI. By joining you will be able to post personal updates in your personal profile, participate in community conversations, and list your business or organization in our community directory. Thanks for your interest!
Updates
Add comments from your profile; they will echo here, and the most recent will also appear on the home page. Agrege su
Sarina Barrett
31-Jul-2023
LETI participated in the City of Lynnwood Meet Me at the Park series with other local non-profit agencies. Read more about the resources we and others had to share!
lynnwoodtoday.com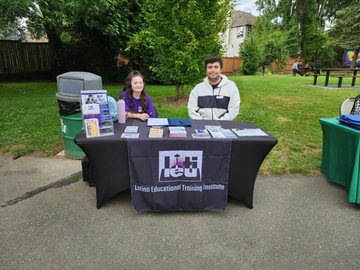 Sarina Barrett
24-Jul-2023
LETI joined the July 16th Kermel event at St. Mary of the Valley Catholic Church where our Community-Driven Outreach team provided Health Surveys and information about the organization to over 135 individuals! View more photos from the event here:
letiwa.org
Sarina Barrett
14-Jul-2023
Edmonds Summer Camp 2023! More photos will be provided in the gallery once the camp concludes.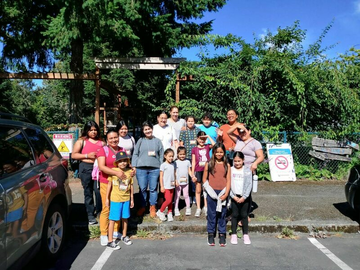 On behalf of LETI I was pleased to accept an award for LETI from Radio 1360 "El Rey" this week in recognition of LETI's sponsorship of this important community information resource.
www.elrey1360seattle.com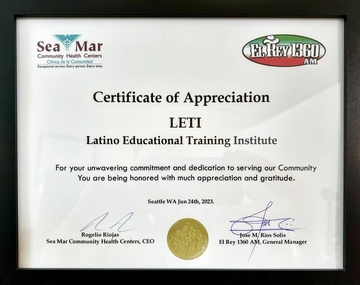 Sarina Barrett
23-Mar-2023
Learn more about MINDfest 2023 speakers and venue, to be led by Sixta Morel, bilingual communicator, former TV host, voice actress, producer of Gente, Historias y Emociones podcast.
mentalhealthmatterswa.com